Katrina Brooks
Do You Have Your Social Media Life Preserver?
Social media can be a fun and rewarding way to connect with your target audience. Most businesses today rely on it to some extent, and many use it as their primary means of marketing and communication. Before you jump aboard this particular boat, you want to be as prepared as possible for the journey.
One of the first and most important items you need before heading out to sea is a social media strategy. Think of your social media strategy as a life preserver which will keep you afloat during your social media travels.
A social media strategy is simply a detailed plan to help guide you to achieving your goals. It should align with your overall business and marketing goals. If social media is a new venture for your business, take some time to develop your social media strategy. This process doesn't have to be complicated or time-consuming. But it is important. After investing the time to create it, you should have a solid strategy in place.
Your social media life preserver will:
connect you with your target audience.

enable you to achieve your social media goals.

help ensure social media is a valuable use of your time.

prevent you from floating to the bottom of the (social media) ocean floor.
Here are six steps to creating your social media strategy:


Identify your goals
What do you want to achieve with social media? Whether you want to build or increase brand awareness, connect with customers, drive traffic to your website, generate leads, or simply grow your business, it's important to know your goals before you start using social media.
🌟Tip: Your goals should be specific, measurable, attainable, relevant, and timely (SMART). For more information about SMART goals, head over to Agorapulse for Charli Day's Are Your Social Media Goals Realistic? Are They SMART?
Consider your audience
Who are you trying to reach with social media? What kind of content will they be interested in? What are their demographics, interests, and needs? Which platforms are they most active on? When you know who your target audience is, you can create content that appeals to them.
🌟Tip: Creating a target persona can assist you with identifying your audience. You should check out Stacey McLachlan's How to Create a Buyer Persona (Free Buyer / Audience Persona Template).
Find the right platform
Not all social media platforms are created equal. Depending on your goals, some platforms will be better suited for you than others. Do some research and find the platform that is the best fit for you and your goals.
🌟Tip: Lock in your social media accounts! Regardless of which platforms you choose to use, I strongly suggest you create a profile on at least the most current/popular platforms. Why? This will prevent someone else from creating an account in your name. You never know you may want to jump on that platform's boat one day only to discover someone else is using your name...
Create quality content
Once you know your goals, audience, and which platforms you will use, you can start creating content. The type of content you share could include gifs, images, infographics, podcasts, reviews and testimonials, user-generated content, videos, and written posts (articles, blogs, or guides). Your content should be engaging, interesting, and informative. If not, continue working on it.
🌟Tip: I recommend mixing things up when it comes to the type of material you post. Don't forget to take into account the format allowed on the platform. For example, videos are shared on YouTube. That doesn't mean you have to stick to a single theme/topic for all of your videos.
Be consistent
If you want to achieve your goals and see growth in your audience, you need to post on a regular basis. Figure out how often you can realistically post, and then stick to that schedule. Consistency also tells your audience when new material from you is expected.
🌟Tip: Don't just post your content! Make sure you're engaging with your audience by regularly interacting with them, liking and sharing their content, and responding to their comments.


Measure your results
Finally, don't forget to measure your results. Use analytics to track your social media metrics, such as engagement, reach, and clicks.
🌟Tip: Review your social media analytics at least once a month. This will assist you in determining what is performing and what isn't. Once you have analyzed your results, you can make any necessary changes.
By following these simple tips, you can easily create a social media strategy that works for your business. Keep in mind that social media is ever-changing. The sooner you develop (or review and update) your social media strategy, the sooner you'll able be to grab your social media life preserver and set sail! It just might save you from social media shipwreck!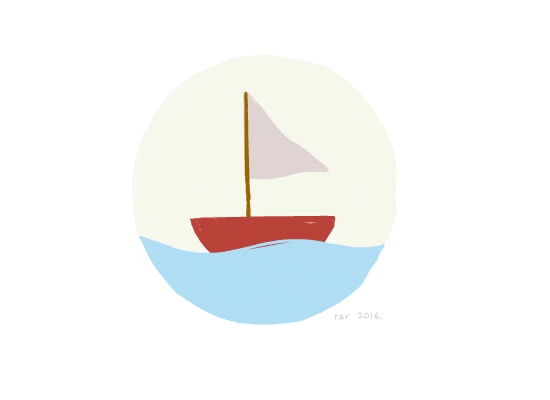 Are you already sailing out on the social media waters and have your social media life preserver on deck? I'd love to know how often you review and update it. Comment below and let me know.
Is Instagram one of your social media platforms? Awesome! Do you need an extra hand with your community management or organizing and posting your content? I am here to give you back more time to focus on other areas of your business!
Click 👉 here 👈 for more information about my
Community Management and Keep Your Content Flowing services.
Until next time...